A wildlife photographer has shared a once-in-a-lifetime photo of what he believes is a "never before seen" yellow penguin.

Yves Adams, who's a Belgian landscape and wildlife photographer spotted the wonderfully unique king penguin sporting a bright yellow plumage – as opposed to the usual black feathers. All while leading a two-month photography expedition throughout Antarctica and the South Atlantic.
The group made a stop on an island in South Georgia to photograph a colony of over 120,000 king penguins.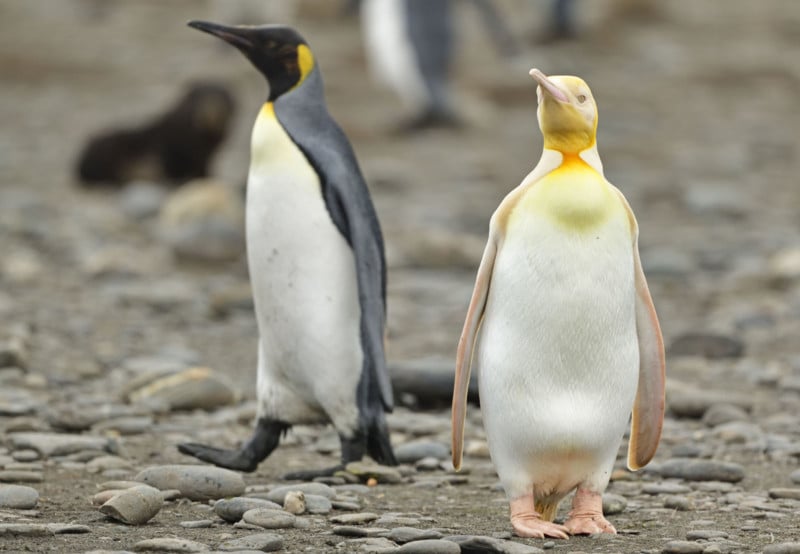 The rare yellow penguin standing next to a "normal" black king penguin. Photo by Yves Adams/Kennedy News